Mario J. Sacripante
I AM A NYC DCA (Dept. of Consumer Affairs) Licensed Sightseeing Guide
Everyone experiences a New York moment if you are from New York. But I want you to enjoy THAT NEW YORK MOMENT.
Mission Statement : To show a New York you don't normally see…and for you to enjoy it.
Bura Mario
I was born in Japan on an American Air Base when my father worked for the Air Attache in the US Embassy. Because of my father's job, I was able to see the world at a young age and be exposed to the exotic.
My father worked at the Air Attache in Djakarta, Indonesia where I saw the coupd'etat unfolding in a field in front of my house from my living room window literally.
In that same field I saw a human being buried wrapped in a sheet. A very heavy impression on the mind of a six year old.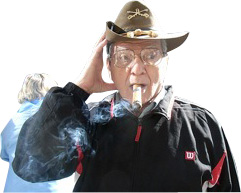 My father retired from the Air Force the next year, 1966 and we returned to New York where I lived after my father had returned to Tokyo, Japan.
My family joined him there after my father set up a language school and my sisters and I went to International Catholic schools at the time.
I would eventually work for my father's language school after I separated from the Air Force years later, where I finished my education.
Life was becoming interesting as I returned to Japan to begin a career as an English teacher in 1982 and continues to today.
I had been living and working in Tokyo where I was asked to preside as a wedding officiant for non-traditional weddings, what the Japanese call (well, we do too) White Weddings.
I received my Ordination from the American Marriage Ministries and continue to officiate over Weddings here in the New York City area where I often feel I found my true calling in life.
My Mission statement is this: I support Marriage Equality and Strength for two People to form this Bond of Bliss. I will do my Utmost to fulfill this.
マリオ・サクリパンテ
1959年日本生まれ。
イタリア系アメリカ人
ニューヨーク市公認観光ガイド
ニューヨーク州公認司祭
---
Information about this web site
©

MARIO NYC TOURIST SERVICE